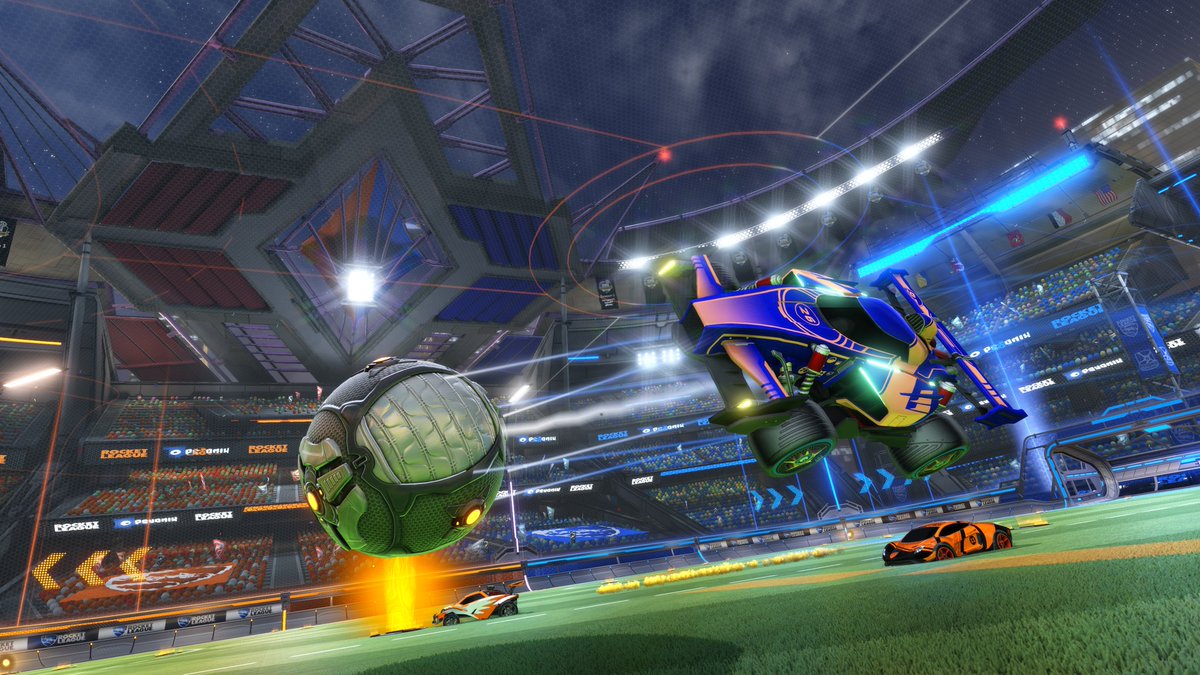 Season 4 will end on July 5 when the Champions Field DLC will be released. And that's just the start!
Champions Field will feature a new Arena, new Battle-Cars, Trails, music and more. This is how you celebrate your 2 year anniversary!
Look for more info  about the new DLC in the coming hours. For now, read the discription from the Youtube video and watch the last day of the RLCS!
Celebrate Rocket League's second birthday in style with our latest update! Overflowing with cool new features like our FREE Arena, 'Champions Field' and new customization options for Goal Explosions, Trails, and Engine Sounds, the 2nd Anniversary Update also brings with it the start of Competitive Season 5, new Trophies and Achievements, and the introduction of Rocket League Radio featuring Monstercat and 18 new songs! A brand new Crate, two new Import cars, Season 4 completion awards, and plenty more is also included.
Source: Youtube